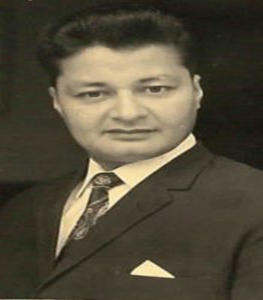 We, at Association of Nepalis in the Americas (ANA), are extremely saddened to hear of  the passing of ANA Founder and Former ANA President Dr. Amar Giri. On Monday, August 17, 2020, he passed away in Lancaster, Pennsylvania, at the age of 81 years. ANA lost an invaluable community member.
Dr. Giri is survived by his wife Mrs. Meena Giri, daughter Pallavi Kilpatrick, son-in-law, and two grandsons.
Our deepest sympathy and heartfelt condolences to thebereaved Giri family for their irreparable loss. Our thoughts and prayers are with them during this difficult period.  May God give him eternal rest and the family the strength to bear the great pain.
On behalf of ANA, we expend our deepest sympathy to the bereaved family.